The Theatre of U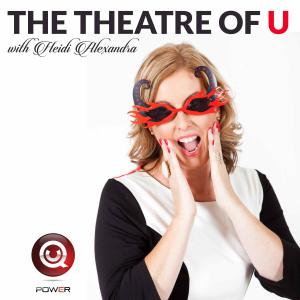 Spotlight on Dr Gerry Rosanove
June 01, 2020
In this episode of the Theatre of U our show host AJ interviews Dr Gerry Rosanove. Dr Gerry is a Chiropractor, Osteo, yoga teacher and spiritual devotee whose life, work and interests have taken him all over the world.

Today Dr Gerry talks about what's inspired him since he was only 13 years old and how his spiritual interests and fascination with longevity drove him to study under great gurus of all backgrounds scientific and mystical from ancient to modern wisdom.

You can find more out about Dr Gerry here https://www.movingforlongevity.com
or email rosanove@gmail.com

Dr Gerry answers questions 1,2,10,25 and 30 from the Cards for Uniqueness. You can purchase your own pack here.
---
Download Episode