The Theatre of U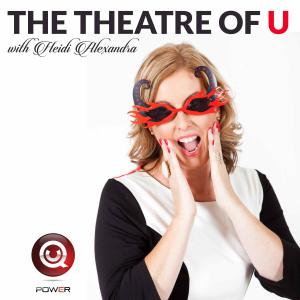 Spotlight on Nick Buettner - Blue Zones Lessons
April 07, 2020
Today's guest Nick Buettner has led 17 world expeditions, including several global quests to solve the world's biggest mysteries, led explorations to identify Blue Zones regions and explore the commonalities between healthy individuals and their communities, presented over 100 time at events around the world and today as the Program Director with Blue Zones Project brings the longevity lessons from areas like Ikaria, Greece, Nicoya, Costa Rica, and Okinawa, Japan to a larger audience, positively impacting the health of over 5 million people.

In this episode Nick shares not only the 9 lessons and scientific research from Blue Zones but also his personal journey from being a 'free range kid' to building gardens annually with his father. Nick answers 5 questions from the Cards for Uniqueness Deck including 7, 14, 26, 38, 49. You can purchase these directly from our website.

Thanks for tuning in!
---
Download Episode