The Theatre of U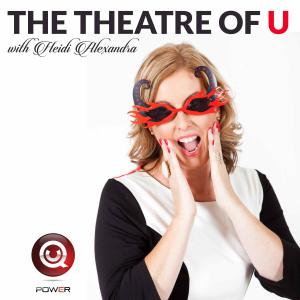 TOU 119: Spotlight on Ben Wolf - Follow Your Entrepreneurial Passions
November 19, 2019
Ben Wolf is not your typical 'Wolf of Wall Street'...

In a previous life, Ben practiced a combination of litigation, bankruptcy, and corporate law as a restructuring and bankruptcy attorney in New York City.

Today through his company, Wolf's Edge Consulting, he serve clients anywhere in the U.S. who need to get traction, focus, and achieve their goals using the EOS® system. He's also the super host of the podcast: Win Win - An Entrepreneurial Community, available through the usual means or at http://winwin.cast.rocks/

On this podcast we discuss his ADHD, his career journey and how life reveals itself - yep "man plans, God laughs" comes to mind!

Tune in to hear Ben answer the five questions from the Cards for Uniqueness on this episode.

Find out more about Ben and his work here.
---
Download Episode