The Theatre of U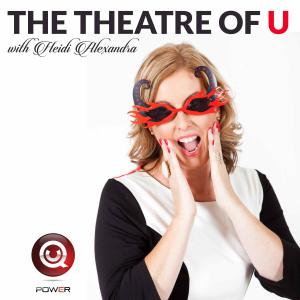 TOU 108: Spotlight on Brad Sugars
May 21, 2019
Today's podcast guest is former Aussie now US citizen in Las Vegas - Brad Sugars'. Brad is popularly known as the founder of ActionCOACH which he began in 1994 in Brisbane, Australia. Today, Entrepreneur magazine ranks it as the leading business coaching franchise.

In this podcast you'll hear about Brad's decision to move offshore to the USA as well as his leadership style and philosophy.

I met Brad many years ago and instantly found his quick, sharp and savvy advice to be short, sweet and simplet to follow. In fact I bought around 8 properties during the time using Brad's sage property advice from his Cashflow Positive Real Estate books and seminars.

Today he's just published his latest book - his 17th which is now available for purchase on Amazon and his website and is cheekily titled Pulling Profits Out of A Hat.

In this episode he also answers questions 21,7,14,1,22 from the Cards for Uniqueness available for purchase on our website here.
His answers are candid and enlightening and may explain why he has a thing for twins!
---
Download Episode