The Theatre of U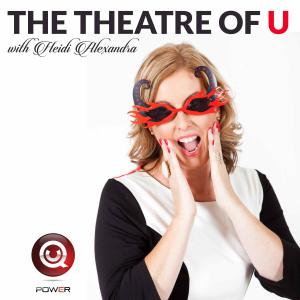 TOU 93: Spotlight on Sherynne Smith
July 30, 2018
On this week's podcast I interview domestic and family violence survivor, networker, sound therapist,  women's advocate and global citizen residing in Australia, Sherynne Smith.
Sherynne reveals some of her own story and how her experiences have made her more compassionate and provided a desire to heal others heal.
In this episode she answers questions 2, 11, 21, 23 and 28 from the Cards For Uniqueness.
Tune in to find out what she would do if she was given x-ray glasses for the day and much more!
You can find out more about Sherynne at Serenity Sounds on Facebook and Instagram.
---
Download Episode