The Theatre of U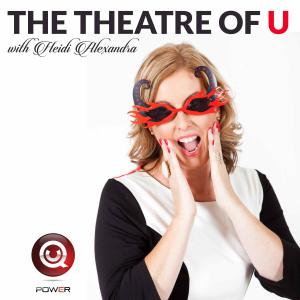 TOU 88: Spotlight on Stephen Griffith
June 07, 2018
Hi and welcome to another episode of the Theatre of U, a show all about celebrating people who are rocking their UQ (Unique Intelligence).

Today I am excited to introduce you to Stephen Griffith. Steve is a very busy man! He is the Director and Founder of Griffith Consulting Group; Director and Founder of Sukhavati Ayurvedic Retreat & Spa, Bali; The Institute for Mindful Leadership, and Veda Wellness in Australia a motivational speaker who presents at over 200 conferences a year.

Today Steve tells us about how people, teams and cultures can transform by changing mind-sets.

To learn more about Steve and his work visit: https://www.griffithconsulting.com/.

If you want more info about the podcast, our work or are interested in being featured as a guest then email my team at support@uqpower.com.au and let them know you'd like your turn in the spotlight.

Thanks for tuning in, until next time remember all you have to do is #startwithU.
---
Download Episode