The Theatre of U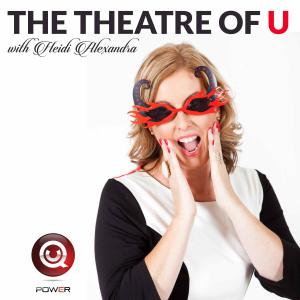 TOU 84: Spotlight on Chad Littlefield - Breaking down communication barriers
April 09, 2018
I have the great pleasure of sharing my Theatre of U interview with the energising and dynamic Chad Littlefield.  Chad is the co-founder and CEO of We! and the author of the Pocket Guide to Facilitating Human Connections. Today Chad talks about his personal mission of 'creating moments worth remembering' and how he wanted to be Patch Adams when he grew up.
Chad drew cards #37, 22, 3, 52, 27 from the Cards for Uniqueness, Against the Ordinary. You can find out more about Chad at www.weand.me or view his TEDx talks. If you want more info about the podcast, our work or are interested in being featured as a guest then email my team at support@uqpower.com.au and let them know you'd like your turn in the spotlight.

Thanks for tuning in, until next time remember all you have to do is #startwithu.
---
Download Episode