The Theatre of U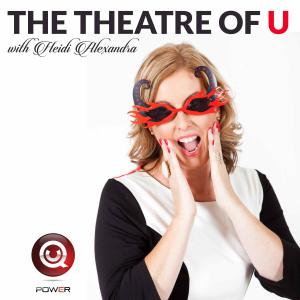 TOU 82: Spotlight on Joan McEwan - Intuitive Success Mentor
March 26, 2018
On today's Theatre of You I'm delighted to introduce Joan McEwan who is a successful, experienced, intuitive business leader who is passionate about mentoring powerful women who want to be the leaders of the future.
Using her intuitive skills, Joan mentors women and high performing entrepreneurs to reach success both personally and professionally.  Joan starts by helping clients unravel the hidden layers that are holding them back and removing the self sabotaging messages in their life. Using her mediumship skills, Joan teaches women to develop and leverage their intuition to balance the emotional, physical and spiritual aspects of themselves. By balancing their mind, body and spirit the women can create the lives they want.
Tune in to hear her answers to her five questions from the Cards for Uniqueness - Joan drew #3, 7, 6, 16, 40 50.
You can find out more about Joan's company, https://jmachealthconsulting.com.au
Thanks for tuning in, until next time remember if you want to change the world all you have to do is #startwithU http://www.uqpower.com.au
---
Download Episode