The Theatre of U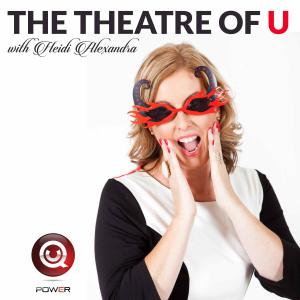 TOU 80: Spotlight on Alan Stevens - Profiler
March 12, 2018
Today I am delighted to introduce Alan Stevens who the Newcastle Herald once described as 'The Mentalist meets Dr Phil'. Alan is a world-renowned authority on reading faces and profiling, which he does by understanding the minute and subtle expressions people unconsciously reveal. Alan has profiled leading politicians, sport stars and even Britain's Royals and has used his skills to assist the police. Alan is a trainer, author and educator.
On today's show Alan draws cards # 52, 7, 21, 24, 37 from the Cards for Uniqueness, Against the Ordinary.
If you want more info about the podcast, our work or are interested in being featured as a guest then email my team at support@uqpower.com.au and let them know you'd like your turn in the spotlight.
Thanks for tuning in, until next time remember all you have to do is #startwithU