The Theatre of U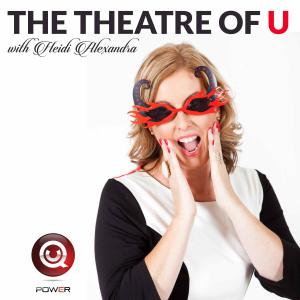 TOU 79: Spotlight on Janine Garner - Leadership and Collaboration
March 04, 2018
Hi and welcome to another episode of the Theatre of U, a show all about celebrating people who are rocking their UQ (Unique Intelligence).
Today it's my pleasure to introduce you to Janine Garner, speaker, mentor, trainer, author of 'It's Who You Know' and founder and CEO of the LBDGroup. As you can imagine, Janine is a woman on the go who's passionate about bringing people together to achieve remarkable results. Janine lives by the motto that 'work together and achieve much more than anyone can ever do alone'.
On today's show Janine draws cards # 9, 12, 14, 40, 46 from the Cards for Uniqueness, Against the Ordinary.
If you want more info about the podcast, our work or are interested in being featured as a guest then email my team at support@uqpower.com.au and let them know you'd like your turn in the spotlight.
Thanks for tuning in, until next time remember all you have to do is #startwithU
---
Download Episode