The Theatre of U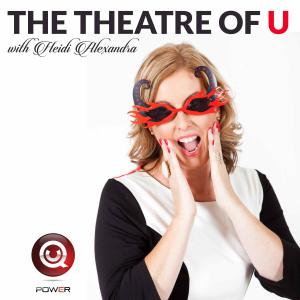 TOU 74: Spotlight on Gary Bertwistle
January 08, 2018
Gary Bertwistle has always had a passion for innovation and creativity. His career has spanned the retail, music and radio industries. Gary's drive comes from having people and organisations think differently to generate new ways of doing things. 

As a thought leader in innovation and creativity, Gary has helped companies of all sizes, in all industries and categories, to look at how they currently do things and address what needs to change in order for them to think differently and maximise the ideas that currently exist within the business, with the view to making the company more successful. He is often called when companies or individuals lose their mojo.

Through easy to understand, fun, interactive speeches and sessions, he presents to a wide variety of clients in the areas of creative thinking, mojo, marketing, strategic facilitation, and innovation to improve performance and help us be at our best.
​
Gary has written 6 books, a number of which have become best sellers.
On today's show Gary draws cards # 1,9,21,32,49 from the Cards for Uniqueness, Against the Ordinary.

www.garybertwistle.com

If you want more info about the podcast, our work or are interested in being featured as a guest then email my team at support@uqpower.com.au and let them know you'd like your turn in the spotlight. Thanks for tuning in, until next time remember all you have to do is #startwithU
---
Download Episode