The Theatre of U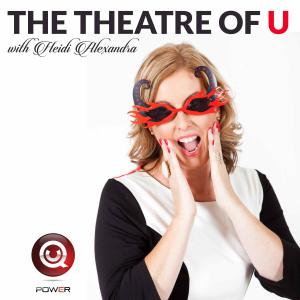 TOU 68: Spotlight on Zoe Routh
November 09, 2017
Today it's my pleasure to introduce you to Zoe Routh, who is one of Australia;s leading experts working with leaders and teams under pressure. A Leadership Author, Speaker, Mentor & Adventurist, she has worked with leaders worldwide to develop grace under fire and improve their Reach, Relationships & Reputation.
She is on a mission to inspire big thinkers with big hearts to make a big difference. She is passionate about showing leaders how to improve their ability to connect, build unified teams & expand how they serve the world.
On today's show Zoe draws cards # (5,17,31,32,47) from the Cards for Uniqueness, Against the Ordinary.
If you want more info about the podcast, our work or are interested in being featured as a guest then email my team at support@uqpower.com.au and let them know you'd like your turn in the spotlight.
Thanks for tuning in, until next time remember all you have to do is #startwithU