The Theatre of U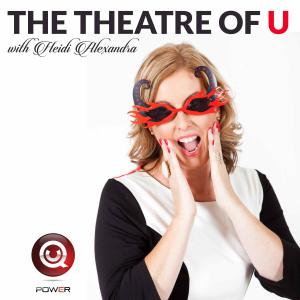 TOU 15: Spotlight on Christine Khor
October 24, 2016
This week's spotlight on the Theatre of U shines on the fun and amazing Christine Khor from www.chorus-executive.com.au. Listen in to hear Christine's approach to hiring love, meditation struggles, unwillingness to be content and being told off for laughing too much!
Check out the online recruitment matching service Christine and her team have created at www.peeplmatch.com and buy her awesome book Hire Love here https://www.amazon.com/Hire-Love-Christine-Khor/dp/0994472528 .
I hope you enjoyed today's show and want to invite you to step up and play the starring role in your unique story. If you think you've got what it takes to be featured on one of our future shows and would love to have your chance to answer five questions from the Cards for Uniqueness deck then email my team at support@uqpower.com.au and let them know you'd like your turn in the spotlight.
And if you're curious to find how unique your personal brand is then take our free quiz on our website www.UQPower.com.au
Thanks for tuning in, until next time remember if you want to change the world all you have to do is #startwithU
---
Download Episode