The Theatre of U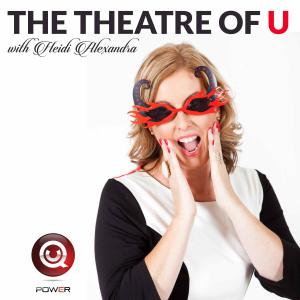 TOU 13: Spotlight on Terry Monoghan
October 10, 2016
This week's spotlight is on Terry Monaghan from the USA. Terry is a guest columnist for the Washington Business Journal, she's developed four workshops: Time Triage, Planning 101 €" Now what do I do, Six Steps to Take Control of Your Email, Take Back Control, and one weekend retreat: The Dreaming Retreat to improve productivity. She's also regularly featured as an expert media source and keynote speaker on platforms including ABC News Radio, National Business Education Association, FTNS Radio, Alpha Delta Kappa and The Performance Institute.
On this show Terry answers questions 28, 2, 13, 37, and 50 from the Cards for Uniqueness, Against the Ordinary and we find out more about her favourite room in the house, her insatiable appetite for books and in what ways she is like a magician.
You can find out more about Terry at http://www.timetriage.com/ as well as find her on Facebook and LinkedIn.
I hope you enjoyed today's show and want to invite you to step up and play the starring role in your unique story. If you think you've got what it takes to be featured on one of our future shows and would love to have your chance to answer five questions from the Cards for Uniqueness deck then email my team at support@uqpower.com.au and let them know you'd like your turn in the spotlight.
And if you're curious to find how unique your personal brand is then take our free quiz on our website UQPower.com.au
Thanks for tuning in, until next time remember if you want to change the world all you have to do is #startwithU
Be Unique!
---
Download Episode