The Theatre of U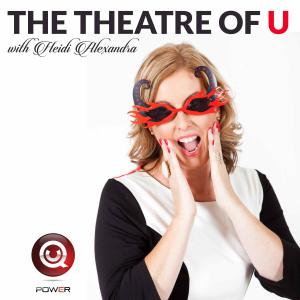 05: Spotlight on Unique Dr Patty Ann
August 15, 2016
Welcome to the School of Uniqueness, your host Heidi Alexandra Pollard, is a former corporate refuge now lifestyle entrepreneur, workplace futurist and company culture architect who loves nothing more than helping people and brands uncover what makes them unique.

Each week she brings you a Unique person or brand to help motivate and inspire you to unlock your own inner uniqueness and get ready for the future.

This weeks guest is a good friend and former mastermind buddy of Heidi Alexandra's from the USA - Dr. Patty Ann.

Dr Patty Ann is an internationally recognized relationship and communication expert. She is a sought-after speaker, author and leading authority to professionals in the field of relationship and communication advice. As a female entrepreneur, corporate consultant and licensed therapist, Dr. Patty Ann has helped hundreds of corporate and entrepreneurial business women learn how to create it all – a highly successful thriving business without having to sacrifice happiness in their marriage and family life. Dr. Patty Ann's techniques combine professional expertise and personal experiences to help women design healthy, happy relationships for success in business and life.
---
Download Episode