The World and Everything In It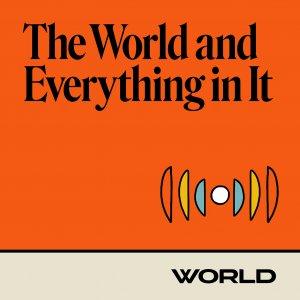 2.8.22 Prenatal testing, and Canada's Freedom Convoy
February 08, 2022
Lauren Dunn reports on the unreliability of prenatal genetic tests; Mary Reichard talks to Canadian lawyer Allison Pejovic about the Freedom Convoy; and Kim Henderson meets a pastor who found Christ in China and now ministers in the United States. Plus: commentary from Janie B. Cheaney, a garage sale renaissance, and the Tuesday morning news.
Support The World and Everything in It today at wng.org/donate. 
Additional support comes from The Colson Center, offering an online course in February on the Loss of Trust and Our Crisis of Authority. More at colsoncenter.org/events 
From Crossway, publisher of the English Standard Version Bible—helping you read and engage with God's Word. ESV.org 
The Mission Focused Men for Christ weekly, 25-minute podcast is a tool to help men be self-motivated Christ-followers and strong spiritual leaders in their homes. It EQUIPS men to better understand from Scripture what their mission is, ENERGIZES men because our tank is often on "E," and EMPOWERS men to stay focused on honoring Christ with their lives. The podcast is produced by Dr. Gary Yagel, the former Men's Ministry Consultant of the PCA, whose website is forgingbonds.org.
---
Download Episode