The World and Everything In It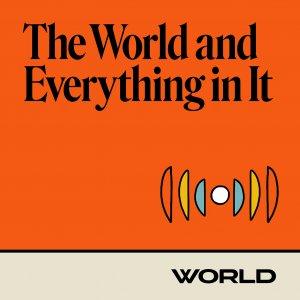 10.14.21 Legalizing marijuana, abuse in the church, and visiting space
October 14, 2021
Josh Schumacher reports on the renewed push to legalize marijuana at the federal level; Myrna Brown talks to WORLD Digital reporter Mary Jackson about the investigation into abuse in Southern Baptist churches; and Paul Butler recounts Star Trek legend William Shatner's long-awaited, real life trip to space. Plus: commentary from Cal Thomas, a piece of Pooh history, and the Thursday morning news.
Support The World and Everything in It today at wng.org/donate.  
Additional support comes from Dordt University. Degrees in engineering, nursing, criminal justice, and more – all from a Christ-centered worldview. More at Dordt.edu/apply.
from Ambassadors Impact Network, a network of investors supplying more than 12 million dollars of growth capital to entrepreneurs who show and share Jesus through their businesses. More at ambassadorsimpact.com 
And from Compelled Podcast, featuring missionaries, addicts, prisoners, and other Christians sharing their unique and compelling testimonies. Listen on your favorite podcast app or CompelledPodcast.com.
---
Download Episode