The World and Everything In It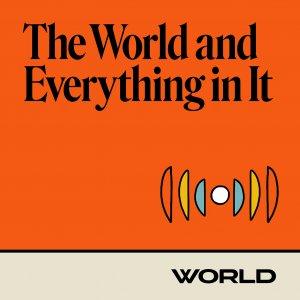 9.19.23 Putin and Kim summit, blockade in the Caucasus, and family reunions
September 19, 2023
Russian and North Korean
heads of state
meet to strengthen ties; Azerbaijan blocks Armenian access to a disputed
border
region, cutting residents off from food and fuel; and in Alabama, the next generation takes on the joyous challenge of planning
family reunions
. Plus, running down a loose
lemur
, commentary from Barton Gingerich, and the Tuesday morning
news
Support The World and Everything in It today at
wng.org/donate
.
Additional support comes from Dordt University. Dordt's Master of Public Administration program provides training in areas like leadership and policy analysis. More at Dordt.edu/M-P-A
From the Hands-On Bible. Sometimes starting the conversation is the hardest part. The Hands-On Bible is filled with full-color and fun activities, games, crafts, and more so you and your kids can experience the Bible TOGETHER! Features throughout the Hands-On Bible were created to make God's Word come alive in a kid's world. They open doors, begin conversations, and are so much fun! Together you will read, taste, feel, and smell Bible truths so you can go deeper in God's Word.
And from Ambassadors Impact Network, an angel investing network that funds early-stage businesses seeking to further the gospel through their values, operations, and products and services. More at ambassadorsimpact.com.
---
Download Episode