Radio Free Cybertron - All of our Transformers podcasts!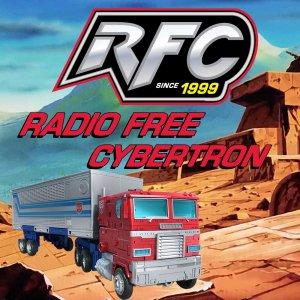 Latest Episodes

December 24, 2020
This week on RFC: Favorite Christmas memories, old toy stores, and lots of new toys.

December 22, 2020
The line keeps getting bigger and less interesting!

December 18, 2020
This week: New RED and Cyberverse figures on the way, and that Transformers MMO is still a thing? Huh.

December 10, 2020
This week: We all got Hot Rod, and we all love it. And Scourge? Well, he has a nice personality. Also, Bumblebee is apparently Buzzworthy.

December 08, 2020
It's Christmas at Zone Base! Rob talks about the way cool new Final Faction toy line before talking about his Lego Star Wars Advent Calendar. Random memories of Christmas music Rob hates and loves, and finally Burger King commercial madness.

December 07, 2020
MORE BEES

December 03, 2020
This week we take a look at wave 2 of Kingdom. Also: What we got this week, and new items in Walmart's inventory system.

November 26, 2020
This week: We have Kingdom wave 1 in hand. YES! Also, we discuss upcoming Kingdom releases.

November 19, 2020
This week: New crossovers, old crossovers, and maybe a new movie? Oh, and Aldi has Earthrise, but still no Jive.

November 13, 2020
Let's pretend this wasn't all spoiled hours ago.