Talk Golden to Me Hosted by Evan Golden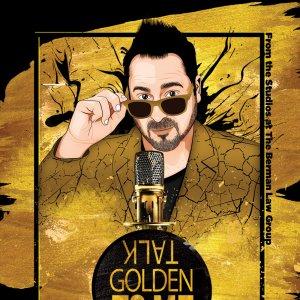 Latest Episodes

January 26, 2021
Darren Prince is a prominent sports and celebrity agent and global advocate for addiction and recovery.

January 05, 2021
If you are a fan of golf, you probably know of Holly Sonders. The professional golfer is not only talented in the sport but also has the looks, making her way up the list of the most gorgeous and most outstanding women in the world of sports.

November 23, 2020
Sharmila Siew a trained sexologist shares the scientific study of human sexuality, including human sexual interests, behaviors, and functions.

November 10, 2020
Multi-award-winning social media expert & influencer. Co-Founder of BusinessOwnerSociety.com and CEO of Brand Branding PR LLC. getty The world as we know it seems to have changed overnight. None of us have experienced a global pandemic on this...

March 19, 2020
The Relentless Spirit Of Bella Picard

February 26, 2020
Python Cowboy AKA Trapper Mike winner of the 2020 Python Bowl Joins the Talk Golden to Me Podcast Show Hosted by Evan Golden to spread awareness how #invasivespecies are ruining the #ecosystem and the #Everglades

January 22, 2020
Victoria Silvstedt reflects on her career in the entertainment industry. Life in the playboy mansion, living with the future first lady and more.

January 17, 2020
Recording Artist Cartel Prezzy talks about the Miami Music Scene

January 10, 2020
Grace Field Tony Award Winning Broadway Star goes on nationwide solo tour - Best of Broadway. Her Today Show Experience and live performance of Somewhere over the Rainbow.