Super Cast Bros.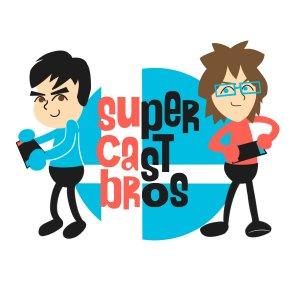 Latest Episodes

September 29, 2022
Who will win Season 3's Tournament of Champions? Will it be Dante from the Devil May Cry series or K.K. Slider? Dr. Wily or Tony Hawk!? Join Zantok, Eebit, and Jonno for a battle of the greats(!?) as we cap off our third season of Super Cast Bros.

September 29, 2022
In our Season 3 Smashtopia finale, Zantok and Jonno look to their SSB Mercurious legacy and redo some characters from their golden era: MegaMan.EXE and Fire Emblem's Ranulf.

August 27, 2022
Zantok and Jonno perform their big roster game of the season: the Thanos Game. With a snap of their fingers, half of the veteran roster is gone! Then, they're tasked with bringing 12 newcomers to the fray.

August 13, 2022
Will Zantok and Jonno say "Wahoo!" and move the Sims onto the next Tournament of Champions, or will they form their Lemmings in a line to the finish? Then, the guys get into which sports icon they'd rather push on: Tony Hawk or Shaquille O'Neal?

July 30, 2022
Turbotaxer returns in this "epoch" Smashtopia workshop for Crono! What podcast history might he, Zantok, and Jonno make?

July 29, 2022
Zantok and Jonno discuss their favorite and not-so-favorite stages from throughout the Super Smash Bros. series.

July 04, 2022
This podcast is proven mad! Four mad scientists duke it out over two Smash or Dash match-ups. It's Dr. Wily vs. Dr. Eggman, and Neo Cortex vs. Albert Wesker. The tiebreaker votes between the Prince of All Cosmos vs. Aurora are tallied.

June 18, 2022
Zantok and Jonno put their money where their mouths are and give Byleth a new lick of paint in this Smashtopia workshop.

June 07, 2022
Zantok and Jonno are joined by Eebit and Kellyjelly to discuss the Smash Ballot. The guys have a hearty discussion about its conception, to its effect on Smash 4 and Ultimate, and to where its influence might take us next.

June 07, 2022
It's a Battle of Royals! Will the Prince of All Cosmos take the day, or will Aurora shine through? How about the King of Hyrule versus the noble wolf queen, Nailah?