Super Cast Bros.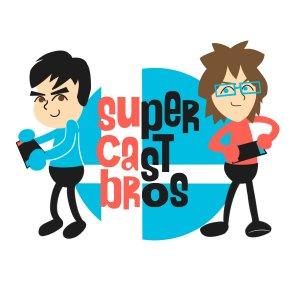 Latest Episodes

June 03, 2023
It's a PlayStation All-Star Battle Royale! ...Wait, huh? Flamezone returns to help Zantok and Jonno decide between two Sony matches: Spike from Ape Escape vs. Sly Cooper, and Ratchet & Clank vs. Jak & Daxter!

May 27, 2023
Tom Nook is the "Bell" of the Ball in this Smashtopia episode! Zantok and Jonno break down what makes this scheming tanuki tick with their moveset.

May 06, 2023
Jonno and Zantok just watched the Super Mario Bros. Movie! Catch this episode for their thoughts on this history-making animated experience.

April 22, 2023
Happy... Halloween??? Alright! Four spooksters go head-to-head! Will Sissel from Ghost Trick or Freddy Fazbear stand on top of the (bone) heap? Will Sir Daniel Fortesque or Baron Konrad von Sabrewulf reign? Find out in this Smash or Dash!

April 08, 2023
The Sun Rises! Twilix returns to talk with Zantok and Jonno about the Okami protagonist, Amaterasu, and how she'd play out in Smash.

March 25, 2023
F-Zero is raring for a comeback, but what will that comeback look like? Zantok and Jonno take a dive into Mute City to see what they can find.

March 11, 2023
It's the Great Battle of Pigs! Who will snork and snortle their way to the top of the mudheap? Midbus? Pigma? Wizpig? Emboar? Turbotaxer returns to help Zantok and Jonno figure it all out.

February 25, 2023
It's a bountiful items cornucopia! Zantok and Jonno break down 40 item ideas, ranging from standard to zany and across a spread of series including: Mario, Splatoon, Elden Ring, Street Fighter and more!

February 13, 2023
DISCLAIMER: Super Cast Bros. does NOT endorse J.K. Rowling's views. This is meant to just be some good harmless fun wondering what Hogwarts Houses different Smash Bros characters would be sorted into. / CurbwalkerZ returns for another rousing installment

January 28, 2023
Two villainous CEOs and two combo-heavy sidekicks go head-to-head in this next pair of Smash or Dashes! Will Geese or Heihachi fall (again)? Will Raiden or Viola have their day?