Super Cast Bros.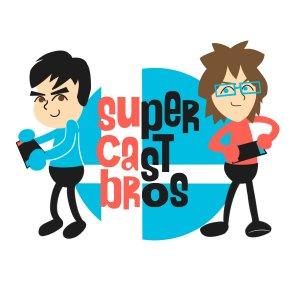 Latest Episodes

February 13, 2021
It's sci-fi week at the Super Cast Bros. table, and Zantok's brother Twilix joins the equation to decide between Sylux & Slippy, and Doomguy & Master Chief!

January 30, 2021
Jonno and Zantok step to the beat towards Rhythm Heaven with their very own Marshal moveset!

January 16, 2021
Jonno and Zantok react to the mind-breaking inclusion of Sephiroth in Smash! As the One-Winged Angel falls into the fray, the guys react to his playstyle, his iconic reveal, and what it means for the future of Super Smash Bros. at large.

January 14, 2021
It's a double battle of villains as Zantok and Jonno pit Lusamine and Medusa against one another, followed by WoW's Lich King and Silent Hill's iconic Pyramid Head! Stay tuned for a tiebreaker and vote for your favorite!

December 19, 2020
Things get space-tacular when Trevor (turbotaxer) regroups with Zantok and Jonno for yet another Smashtopia! This time, the inimitable trio workshop a moveset for none other than the pinball-headed, pig-loving alien, Orbulon!

December 09, 2020
Eric (Flamezone) returns to Super Cast Bros. for some loose conversatin' with Zantok and Jonno on amiibos, particularly in how they operate in Smash and hopes for the future.

November 11, 2020
Kellyjelly returns for another Smash or Dash. This time, Zantok and Jonno join him to deliberate over a quartet of four characters that he has submitted to the Smashtopia Wiki: Metal Slug, Chell, Phantom R, and Travis Touchdown! Which two will achieve glo

November 07, 2020
Zantok and Jonno visit their moveset workshop to take on Twilight Princess' titular imp, Midna, in their first character Smashtopia of the year!

October 24, 2020
Steve & Alex have dug their way into the fray! Zantok and Jonno share their thoughts on Minecraft breaking into Super Smash Bros. Ultimate in this latest On Topic. They also share musings on the Fighters Pass as a whole, including fresh predictions on who

October 18, 2020
It's an attack of the clones as Zantok and Jonno decide between two sets of characters! Should Funky or Chunky echo DK in the Smashscape? Is it Great Tiger or Bald Bull who will win this title match? Find out in this iteration of Smash or Dash!