Super Cast Bros.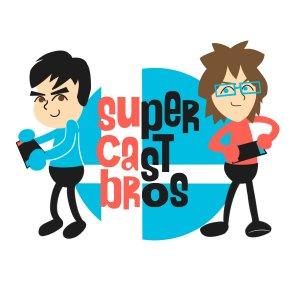 Latest Episodes

January 28, 2023
Two villainous CEOs and two combo-heavy sidekicks go head-to-head in this next pair of Smash or Dashes! Will Geese or Heihachi fall (again)? Will Raiden or Viola have their day?

January 16, 2023
Zantok and Jonno make a moveset for the Kirby series' indubitable "Player 4", Bandana Dee!

December 17, 2022
This Smash or Dash marks the third annual kellyjelly special! The 'Super Cast Bros.' jingle composer joins Zantok and Jonno to deliberate over some of his favorites, including: Dig Dug's Taizo Hori vs. Rampage's George, Lizzie, & Ralph, and Quote &amp

December 17, 2022
Zantok and Jonno are joined by their good friends and Zelda aficionados, Eebit and Kellan, to discuss The Legend of Zelda's representation in Super Smash Bros. and how they would improve it.

December 03, 2022
Zantok and Jonno talk the Hawk Samurai himself, Takamaru! What mystical moves will the swordsman's kit take on to set him apart from the rest?

November 19, 2022
Masahiro Sakurai has himself a new-fangled YouTube channel, and Zantok and Jonno are super chuffed to dive right into it.

November 05, 2022
It's Season 4's first Smash or Dash! Who will Jonno and Zantok choose between Shez and Nahobino? Who will reign victorious between Reindog and Rabbid Mario!? Come on and find out!

October 22, 2022
King Boo ushers in our Season 4 Smashtopia premiere! Get goin' with Jonno, Zantok, and our spooky monarch in this hallowed moveset workshop.

October 08, 2022
What if Smash Bros. started on the NES? Zantok and Jonno ponder this question in SCB's fun-filled Season 4 debut!

September 29, 2022
Who will win Season 3's Tournament of Champions? Will it be Dante from the Devil May Cry series or K.K. Slider? Dr. Wily or Tony Hawk!? Join Zantok, Eebit, and Jonno for a battle of the greats(!?) as we cap off our third season of Super Cast Bros.