Stand Up For The Truth Podcast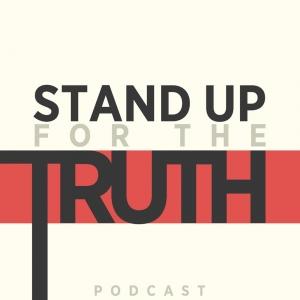 Alex Newman: Truth & Lies in Education and Government
May 30, 2023
TODAY'S GUEST – Alex Newman, journalist, educator, CEO of The Liberty Sentinel, and author (Crimes of the Educators: How Utopians Are Using Government Schools to Destroy America's Children). Alex is an education writer for the Newman Report at Freedom Project Media, senior editor for The New American Magazine, a columnist for the Illinois Family Institute, a contributor to The Epoch Times, WND (World Net Daily), and Executive Director of Public School Exit.
We discuss the new documentary warning parents about public education, rewritten American history, and the agenda to make social justice disciples of school-aged children. More Christians are waking up to these realities and are engaging every day, but is it too late? Alex Newman explains.
MORE
Your Favorite Guests on Stand Up for the Truth! (List & Links)
TRUTH & LIES in AMERICAN EDUCATION
Biblical Battle vs Evil: "Education," Christianity & US – Alex Newman @ ReAwaken America
200 Resources You Can Trust!– Be Equipped and 'Connect the Dots'
More from David on Harbingers Daily
SUPPORT STAND UP FOR THE TRUTH PODCAST WITH NEW GEAR!
---
Download Episode