Spirit Radio Podcasts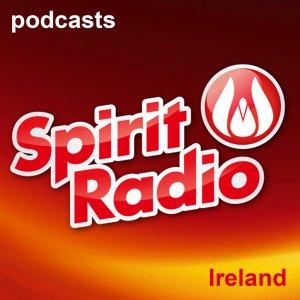 Latest Episodes

June 08, 2023
Clifford and Joan Sullivan (Irish leaders of Transform our World) speak to Wendy about how households across counties in Ireland are currently dedicating their homes as an Ekklesia, and considering ho

June 02, 2023
Roger Sweeney, Deputy CEO of Water Safety Ireland, speaks to Wendy about the dangers of rip tides and currents, what young people need to be cautious of when around water in groups, and water safety a

June 01, 2023
Nessan Vaughan, Chair of the Social Justice Committee at the Society of St Vincent de Paul, spoke to Wendy about the impact of the increase in cost-of-living on households across the country, and thei

May 26, 2023
Adrian Buckley of Buckley Partnership Architects speaks to Wendy about the Irish news thatvacant office blocks could be set to be repurposed for housing in the hopes to ease the accommodation crisis.

May 25, 2023
Alex Cooney, CEO of CyberSafe Kids speaks to Wendy about the impact smartphones and social media is having on teenagers studying patterns, and advice to parents on handling this.

May 18, 2023
Dr Brendan Crowley speaks to Wendy about Doctor's reactions to 3-year abortion legislation review.

May 17, 2023
Reverend Philip McKinley from the Diocese of Meath and Kildare, speaks to Wendy about what the Bible can teach us regarding out attitude towards refugees, and how the Church of Ireland General Synod i

May 12, 2023
Ludwig Brhl (Communications Officer for ADF International in their headquarters in Vienna and who is originally from Germany), speaks to Wendy a case has been filed at Europes top human rights cour

May 11, 2023
Fr Vincent Stapleton of the Archdiocese of Cashel & Emly in Tipperary, speaks to Wendy about what led him to deciding to join the priesthood, and encourages us to consider and pray about our own life

May 08, 2023
Photographer Nicki Germaine speaks to Wendy about her book Springsteen: Liberty Hall, a photography book of Bruce Springsteen and his E Street band documenting them on and off stage at a series of s