Shut Up I Love It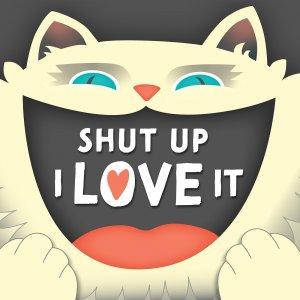 EP 35 - STRANGERS WITH CANDY with Amanda Sitko
March 03, 2020
Amanda Sitko is a TV Writer (BROCKMIRE) and a veteran performer at the Upright Citizens Brigade theater. She credits STRANGERS WITH CANDY as her major comedy influence and prefers those people who've seen it/loved it to those who haven't. The discussion opens up to all things High School... including growing up in Siberia, where comedy was almost as rare as women behind the wheel. CW: we also discuss the use of derogatory terms in Film and TV, as well as the phenomenon aptly coined by another great comedian as "sexy autism."
Then, we recommend Andy Samberg's comedy vehicle HOT ROD, the 2002 classic Kung Pow! Enter The Fist and filing for bankruptcy (that is, if you fit the bill).
Check out BROCKMIRE Season 4 on IFC starting March 18, 2020.
Email us at shutuppod@gmail.com Twitter/Instagram: @shutupiloveit1 Facebook: https://www.facebook.com/shutupiloveit1/
---
Download Episode