Shut Up I Love It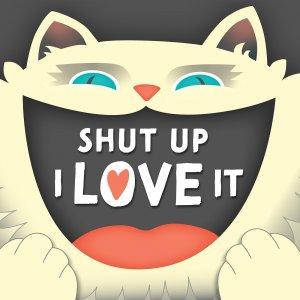 EP 34 - CRICKET with Peter Murphy
February 24, 2020
You can see comedian Peter Murphy on MTV, Hulu and Comedy Central but it's only on this podcast where you get to hear him talk about... CRICKET, as in the second most popular sport in the world. In fact, cricket has got between 2 and 3 billion fans, that's waaaaay more than baseball and its mere 500 million fans! After Peter tells us about playing cricket in his apartment, we look up sexy cricketeers and analyze a list of the players who had died on the field. Most importantly, Peter enlightens us regarding the underarm bowling incident of 1981... So. Scandalous.
Also, we recommend the Indian film "Panga" about kabaddi (that's also a sport), Downtown Los Angeles and Haruki Murakami's memoir "What I Talk About When I Talk About Running."
Check out Peter's debut comedy album "Notice," available everywhere.
Email us at shutuppod@gmail.com Twitter/Instagram: @shutupiloveit1 Facebook: https://www.facebook.com/shutupiloveit1/
---
Download Episode