Shut Up I Love It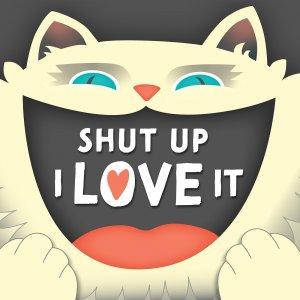 EP 27 - TOUPEE (HAIRPIECE) with Will Saunders
January 07, 2020
It's 2020 and we're starting the year off by: 1) no longer talking about ourselves in third person and 2) discussing TOUPEES. As in hairpieces. Straight from the horse's mouth, our guest is comedian/screenwriter Will Saunders, who's been wearing not one, but a whole series of toupees for the past 6 months.
Will bares it all and tells us the whole thing including: how he decided to get a toupee, how he takes care of the toupee and whether he notes the toupee on his online dating profile. He also shares an insider's knowledge on how to spot a toupee on a fellow toupee-wearer. Then we tell Will if we think his toupee looks  like "the real deal."
Finally, we recommend the novel "Star Wars: Resistance Reborn" by Rebecca Roanhorse, the RPG game Disco Elysium and Genndy Tartakovsky's new animated TV show PRIMAL.
Email us at shutuppod@gmail.com Twitter/Instagram: @shutupiloveit1 Facebook: https://www.facebook.com/shutupiloveit1/
---
Download Episode