Shut Up I Love It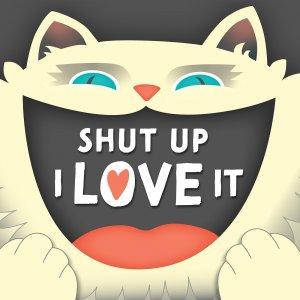 EP 30 - N.E.R.D. with Carlton Gillespie
January 27, 2020
Writer/producer Carlton Gillespie and Sasha go head-to-head as tensions rise in our most argumentative/political/historical/scientific/slam poetry episode so far. We're discussing N.E.R.D., the hip-hop/rock band fronted by the babyfaced Pharrell Williams, Chad Hugo and Shay Haley. Inevitably, that leads to a larger discussion of Biggie vs. Tupac.
Carlton schools Sasha on the correct interpretation of the lyrics of N.E.R.D.'s song "Brain" (he's wrong), Steven schools Sasha on what ASMR videos are and Sasha schools everyone on the fact that she might be from Siberia, but she can quote at least one Biggie lyric.
Finally, we recommend Alejandro Landes's film MONOS, Joachim Phoenix in the 2008 rom dram TWO LOVERS and, unexpectedly, Mini Chewy SweeTARTS.
---
Download Episode