Shut Up I Love It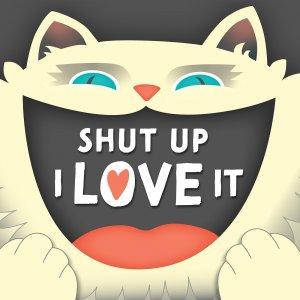 EP 26 - JUZO YOSHIDA with Sasha Feiler
December 31, 2019
Happy New Year! It is the biggest holiday in Siberia, so we've got Sasha Feiler as our guest today. Luckily, Gabe Mountain (THE HILLS: NEW BEGINNINGS) jumped in as the cohost. Also in the recording studio is comedian/actor Juzo Yoshida (JETZO, FXX's CAKE, PLEASE UNDERSTAND ME), the very subject of the episode.
How many characters does Juzo go through in the course of the interview? What were his mom's last words of wisdom before she passed away? What does Juzo have to say to all the black ladies out there? Listen to find out.
Also, Steven and Gabe recommend the podcast Spooked and Ring Fit Adventure Game.
Email us at shutuppod@gmail.com Twitter/Instagram: @shutupiloveit1 Facebook: https://www.facebook.com/shutupiloveit1/
---
Download Episode