Shut Up I Love It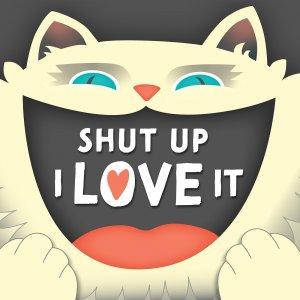 EP 25 - THE LOST FINALE with Steven Cohen
December 24, 2019
In the spirit of Christmas, we're shaking things up and inviting Steven Cohen on as a guest. Thank Christ (the Bday boy!), Lorraine DeGraffenreidt jumped in the copilot's seat just so we all could discuss the finale of the epic TV show LOST. Did just the mere mention of this grandiose Television event send shivers down your spine? Relax. You've got questions, Steven's got answers.
To name some of the questions, who is coughing behind Jack's back? Why is there a baby (Aaron) in the purgatory? And who is Father Cohen and why is he in the studio? Listen to find out.
Later, Lorraine and Sasha recommend PASSIONS, a turn-of-the-millennium soap opera, and SALLY 4EVER, a raunchy British TV comedy starring Julia Davis and Catherine Shepherd.
Email us at shutupiloveitpodcast@gmail.com with comments. Twitter: @shutupiloveit1 Facebook: https://www.facebook.com/shutupiloveit
---
Download Episode