Shut Up I Love It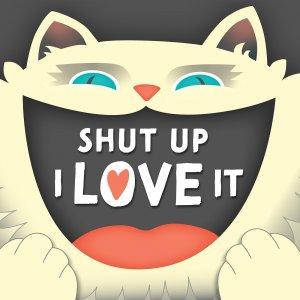 EP 20 - STEWART LEE with Aaron Fentress
November 18, 2019
Writer/Renaissance man Aaron Fentress drops by the studio to record his song of love (just a metaphor, he never actually sings) dedicated to the British stand-up STEWART LEE, a master of high-art comedy and a frequent collaborator with Armando Iannucci.
How many bios did Aaron bring with him? Which comedy giants can be found in Stewart Lee's "Plagiarists' Corner"? And, on a semi-related note, should we (as a society) cancel Larry King? Listen to find out.
Also, Sasha and Steven recommend a British comedy series PULLING starring Sharon Horgan and every movie nerd's favorite film "Hans Zimmer: Live In Prague."
Email us at shutuppod@gmail.com Twitter/Instagram: @shutupiloveit1 Facebook: https://www.facebook.com/shutupiloveit1/
---
Download Episode