Shut Up I Love It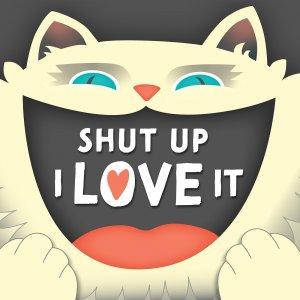 EP 19 - STEALING BEAUTY with Chris Farah
November 11, 2019
In this most graphic episode thus far, actress/comedian/pop culture curator Chris Farah sits down with Sasha and Steven to caress her memories of STEALING BEAUTY, a 1996 coming-of-age-sexual-awakening-slash-mystery movie starring Liv Tyler, Joseph Fiennes, Jeremy Irons and Rachel Weisz.
What disease does the character of Alex have? Can you find out who's your biological dad by reading a vague poem about him? Most importantly, is that Liv Tyler's vadge? Listen to find out.
Plus, everyone tells stories: Chris about losing her virginity, Sasha about being aroused as a teenager by a 1984 miniseries THE LAST DAYS OF POMPEII, and Steven about almost being molested while watching the film "Blue is The Warmest Color."
Finally, Sasha and Steven recommend a board game "Sherlock Holmes: Consulting Detective" and a classic dog-training book "Don't Shoot The Dog" by Karen Pryor.
Email us at shutuppod@gmail.com Twitter/Instagram: @shutupiloveit1 Facebook: https://www.facebook.com/shutupiloveit1/
---
Download Episode