Shut Up I Love It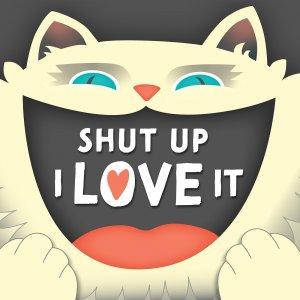 EP 18 - AARON SORKIN with Will McLaughlin
November 05, 2019
Actor/improv legend Will McLaughlin (SUPERSTORE, WRECKED, UCB) drops by the studio to express his love for another legend, Aaron Sorkin (as a body of work).
How often does Will watch THE (entire) WEST WING? Does Steven have the acting chops to read a whole Sorkin "monulogue"? And what's Will's most impressive credit to date that's not listed above (we'll just say it now: he's the former coach of the hosts' improv team Direct To Video)? Listen to find out.
Also, Sasha and Steven recommend TRIAL AND ERROR (formerly on NBC) and the supercut of Sam Waterson's clips from NEWSROOM that may or may not exist.
Email us at shutuppod@gmail.com Twitter/Instagram: @shutupiloveit1 Facebook: https://www.facebook.com/shutupiloveit1/
---
Download Episode