Shut Up I Love It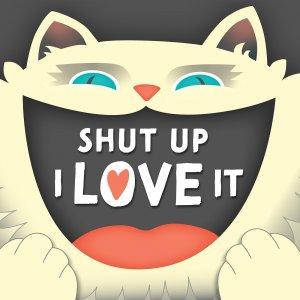 EP 17 - MIRACLES BY INSANE CLOWN POSSE with Zeb Wells
October 29, 2019
In this Halloween episode, Zeb Wells (SUPERMANSION, ROBOT CHICKEN, MARVEL COMICS) scares the living hell out of Sasha and Steven as he aggressively defends ICP's infamous song "Miracles."
How do you become a juggalo? Does Zeb also have tender feelings for Larry The Cable Guy? And what would philosopher Martin Buber think of ICP? Listen to find out.
Also, Sasha and Steven recommend HOW THE UNIVERSE WORKS on Discovery Channel and a very energizing beverage (and no, it's not Faygo).
Email us at shutuppod@gmail.com Twitter/Instagram: @shutupiloveit1 Facebook: https://www.facebook.com/shutupiloveit1/
---
Download Episode