Shut Up I Love It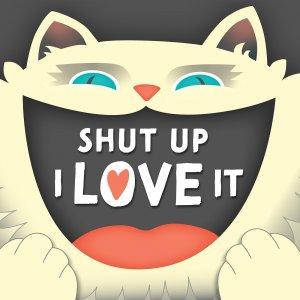 EP 13 - STRIKE BACK with Tracy Meyer & Howie Kremer
October 01, 2019
TV writer Howie Kremer (LET'S GET PHYSICAL, FIGHTING WITH MY FAMILY) and actress/comedian Tracy Meyer (THE REAL O'NEALS, COMMUNITY) sit down with Sasha and Steven to discuss STRIKE BACK, a British/American TV show airing on Cinemax and its archetypal hero, "a p***y hound with the heart of gold."
Do Tracy and Howie have a special dance for the show's theme song? Does Sasha approve of STRIKE BACK's Russian accents? And how do they shoot all those graphic sex scenes (think tapes and pillows)?
Also, the hosts and the guests recommend Matt Berry's TV show TOAST OF LONDON, films PEPPERMINT and THE VILLAINESS and a very special brand of chips.
Check out Tracy's comedy videos: https://www.youtube.com/user/TracyM333/videos. Join her and Howie in volunteering at Kitt Crusaders: https://kittcrusaders.org
---
Download Episode