Sangam Lit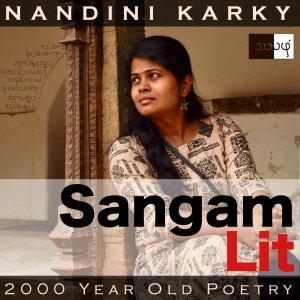 Puranaanooru 89 – Battle-ready king and men
January 25, 2023
In this episode, we perceive a region's readiness to battle, as portrayed in Sangam Literary work, Puranaanooru 89, penned on the Velir king Athiyamaan Nedumaan Anji by the poet Avvaiyaar. Set in the category of 'Thumbai Thinai' or 'Battle of two kings', the verse responds to an arrogant question from an enemy king.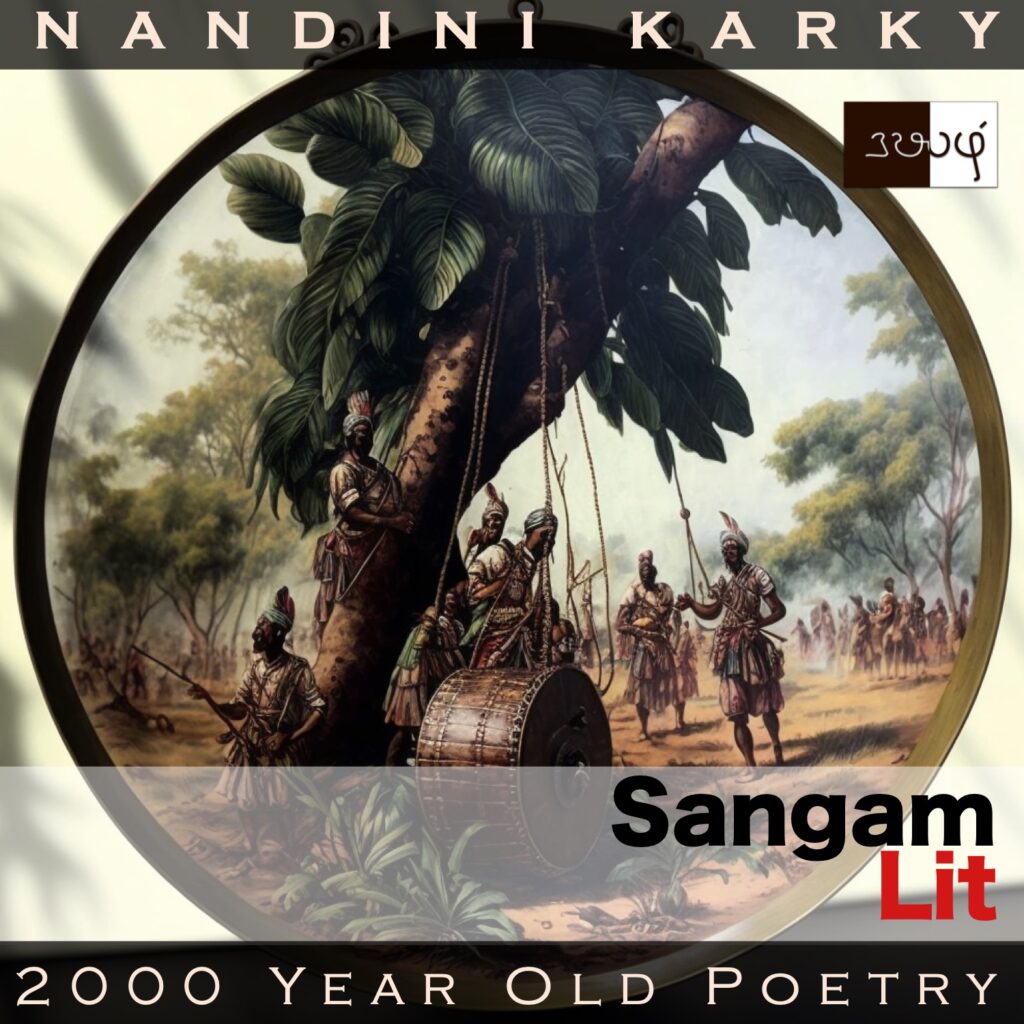 இழை அணிப் பொலிந்த ஏந்து கோட்டு அல்குல்,
மடவரல் உண்கண், வாள் நுதல் விறலி!
பொருநரும் உளரோ, நும் அகன் தலை நாட்டு?' என,
வினவல் ஆனாப் பொருபடை வேந்தே!
எறி கோல் அஞ்சா அரவின் அன்ன
சிறு வல் மள்ளரும் உளரே; அதாஅன்று,
பொதுவில் தூங்கும் விசியுறு தண்ணுமை
வளி பொரு தெண் கண் கேட்பின்,
'அது போர்' என்னும் என்னையும் உளனே.
Another song glorifying the strength and courage of this king by this female poet. Her words can be translated as follows:
"'With uplifted loins adorned with jewels, naive kohl-streaked eyes and a shining forehead, you are, O female singer-dancer! Is there anyone to face me in battle in your wide country?', you ask me unceasingly, O king with a great army! Akin to a snake that fears not a striking rod, there are young and strong warriors there. Not only that, when tightly-tied 'tannumai' drums hanging in the town common centre resound with a clear sound when winds strike against them, crying 'it's the sound of war', he rises up with determination – that lord of mine!"
Let's explore the images and thoughts rendered herein. The poet starts by mentioning a question put forth to her. This person first describes the poet as a young woman, wearing jewels, with a glowing forehead, and also, having innocent eyes, seemingly a sign of great beauty in Sangam times. After that flattering self-portrait in the words of another, the poet comes to the core of the question, which is an enemy king asking her, whether there was anyone capable of warring with him in the land of this female poet. In response, the poet says, 'Indeed, there are lots of brave young men, who will pounce back unafraid of any approaching army, much like a snake that hisses with intensity, not minding the rod that is thrown upon it.' But what good are a bunch of warriors without a strong leader, ready for anything? Answering that implicit question, the poet says, 'We have that too!' There's a king, who upon hearing the sound of drums swaying in the wind, thinks it's the battle cry and rises up with fierceness, all set to end the enemy, the poet concludes. 
Sounds like that was a time when being thrilled about an approaching war was seen as a sign of virtue. Beyond these trigger-happy king and men of the past, let's zoom on to a description of the poet in the initial few words. To many Tamils who are well-versed with the name 'Avvaiyaar', the first image that would pop into their heads is that of an elderly lady with greying hair, an ascetic look about her, holy ash on her forehead, kind smile on her face, in a dull-coloured sari, standing holding on to a stick. But this verse fills in the name of 'Avvaiyaar' with the image of a beautiful woman with all the adornments of jewels around her waist and kohl lining her young eyes. That elderly portrait belongs to a poet by the same name in a later period – the 12th to 13th century. Interesting how, the poet of this verse, who was also a singer and dancer, preceding her namesake by more than a thousand years, and quite the contrast to her, sounds like a female youth icon of the Sangam times! 
---
Download Episode