Sangam Lit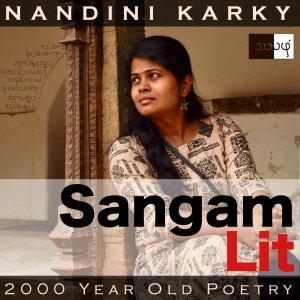 Puranaanooru 87 – A month of focus
January 22, 2023
In this episode, we perceive a striking simile to sketch a portrait of a king, as depicted in Sangam Literary work, Puranaanooru 87, penned on the Velir king Athiyamaan Nedumaan Anji by the illustrious poet from Sangam times, Avvaiyaar. Set in the category of 'Thumbai Thinai' or 'Battle of two kings', the verse talks about the strength and skill of this Sangam ruler.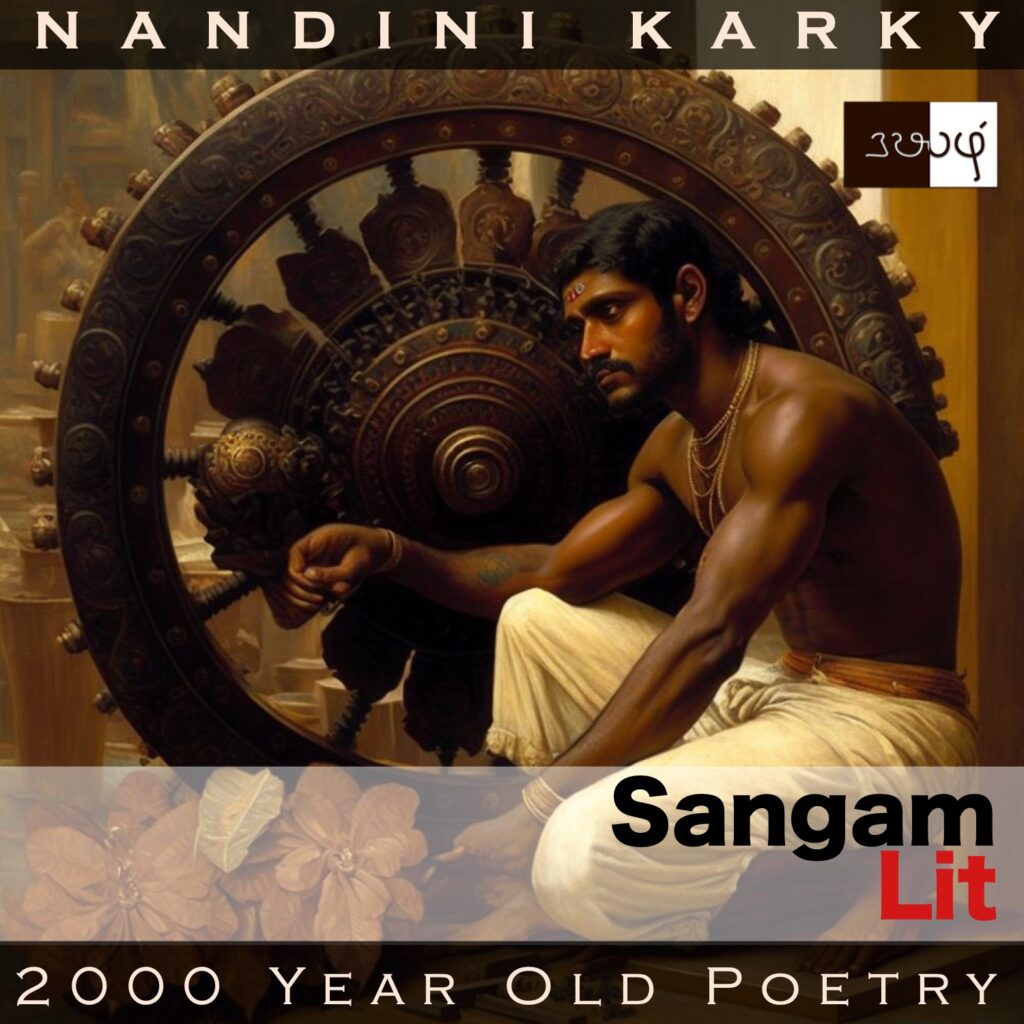 களம் புகல் ஓம்புமின், தெவ்விர்! போர் எதிர்ந்து,
எம்முளும் உளன் ஒரு பொருநன்; வைகல்
எண் தேர் செய்யும் தச்சன்
திங்கள் வலித்த கால் அன்னோனே.
A tiny gem of a song, the first in a long series by this female poet, who shared a deep friendship with the Velir chief, Athiyamaan. The poet's words can be translated as follows:
"Take care when you enter the battlefield, O enemies! Opposing you in war, there is one among us – a mighty warrior; He is akin to a chariot wheel made for an entire month by a chariot maker, who can easily build eight chariots in a day!"
Let's explore the nuances in this crisp verse. The poet sends out a warning to those thinking of battling with the king. She turns to them and says, "You better watch out! Why because there's someone fierce and strong on our side." Instead of employing the weaker technique of just telling about him, the poet decides to show this truth with a sharp simile. To do that, she zooms on to a chariot maker, so prolific in his work that he can churn out, not one, not two, but eight chariots in a single day of work. Now consider the situation, wherein such a professional wants to carve a special chariot wheel and he spends an entire month on it. How well-etched, how strong, how aesthetically beautiful that chariot wheel would be! Well, that's how our mighty warrior, king Athiyamaan is, the poet declares!
In describing the king, the poet has rendered thought-provoking insights about the chariot making industry of those times. Sounds quite the BMW or Benz companies of the present, for here was a chariot maker, who had the capacity and resources to manufacture eight chariots in a single day. This is two thousand years ago we are talking about, without any of the technological marvels of the now. Building eight chariots a day is a stunning feat indeed but that's not what this Sangam poet is impressed about. Even though he could make plenty of money churning out those eight vehicles day after day, when that chariot maker pours all his skill and creativity into making a single wheel for an entire month, that's the thing Avvaiyaar wants to highlight and equates that well-built chariot part with her good friend, the great king Athiyamaan. A verse that depicts the timeless respect that something not mass-produced but one-of-a-kind, etched with patience and perseverance, commands from the world! 
---
Download Episode