Love Marriage Again with Dr. Chavonne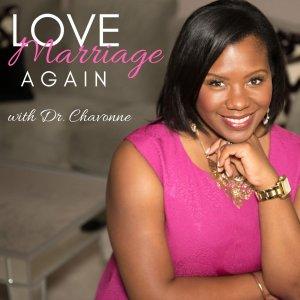 Episode 164: Deciding What You Get
May 23, 2023
So many times when I'm talking with women, I see the ways they give up their power.
How limiting beliefs for what's possible in their life run the show.
What they have to settle for in their marriage because of their husband's issues.
How they are reacting to life instead of intentionally CREATING the life they want.
In this episode I share with you 5 key distinctions for women who decide on purpose to create a marriage + life they love, vs. women who accept the status quo.
If you feel the tug for something more in how you experience your life, this episode is definitely for you.
It will leave you inspired, and with an elevated perspective that supports you in living a life of intention, and a marriage that is more of what you want it to be.
Also mentioned in this episode:
The Well Made Woman Program is OPEN for enrollment. This is my 3-month coaching program just for women. In it you'll learn the mindset and skills to help you become more empowered in your life and marriage, so that you can take the actions that create the positive shifts you are looking for.
To learn more and to join the program, sign up for the interest list at: drchavonne.com/wmw-interest
---
Download Episode