Love Marriage Again with Dr. Chavonne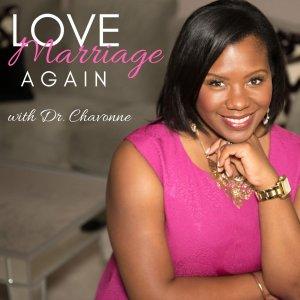 Episode 154: Midlife
March 14, 2023
This is 46.
I recently celebrated my birthday and found myself conflicted at how to respond to the many text messages and calls from loved ones wishing me the happiest celebration.
I am so grateful for my life AND have also been surprised by how down my emotions have felt the past couples of days.
For many of us, we expect to "arrive" in our forties. To feel more confident and self assured. But less talked about are the feelings and thoughts we can experience that make us feel inadequate, uncertain and questioning who we are in this world - even in midlife.
Join me in this podcast episode where I share vulnerably what it's currently like for me in at 46. Like you, I have a human brain that offers me thoughts which create feelings and experiences like self-loathing, comparison, anxiety, body image issues, and inner child triggers.
I also share how I am navigating these issues in my life with both the specific mindset I had adopted and the specific steps I am taking to care for myself and my emotions.
No matter what your age, if you are struggling with any of these issues, you'll find this episode, extremely honest, relatable, and full of value as you walk through your own life.
---
Download Episode