Love Marriage Again with Dr. Chavonne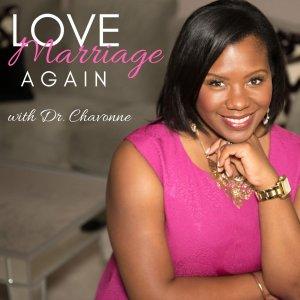 Episode 151: 10 Things to Know About Yourself
February 21, 2023
How well do you know yourself? It's an important question to consider. The degree to which you truly know, understand, and acknowledge yourself is an important factor in how satisfied you will be in your marriage.
When you deeply know yourself, you can live a life that is truly aligned and brings you fulfillment. You are less dependent on your spouse NEEDING to show up a certain way. Your emotions are more regulated and you are less likely to argue, lash out or shut down in conversations.
Knowing yourself is the key to being able to make the right requests, set boundaries, and communicate your feelings and needs.
It's a foundational skill in having a better marriage.
In this episode, I share with you the 10 Essential Things to Know About Yourself. Spend some time going through each one and rate yourself on how well you are doing. Then pick one to focus on for the week.
Mentioned in this episode:
The Values Exercise: CLICK HERE
The Marriage UpGrade: MarriageUpGrade.DrChavonne.com
Working with me in private coaching: DrChavonne.com
---
Download Episode