Reimagine Medicine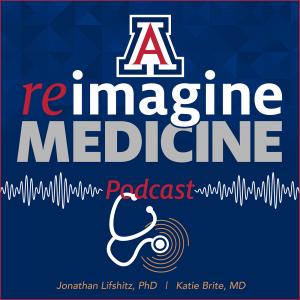 Episode 15 – Doctors Motivated by Commitment to Serve
February 01, 2021
What drives people to pursue careers in medicine? Physicians are definitely Type A personalities who want to be the ones in charge, finding solutions to complex issues. But they are motivated by a commitment to serve.

Haig Aintablian, MD, is committed to serving patients in urgent need, whether they present at the emergency department or an under-resourced hospital in Armenia. Dr. Aintablian is a PGY3 resident in Emergency Medicine at UCLA and a graduate of the University of Arizona College of Medicine – Phoenix. He recently traveled to Armenia — amid a pandemic and a war — to donate $100K in medical supplies, ultrasound supplies and medical training.
Episode guest: Haig Aintablian, MD
Hosted by: Jonathan Lifshitz, PhD and Katie Brite, MD
The reimagine Medicine podcast is now available on Vurbl.
---
Download Episode