Reimagine Medicine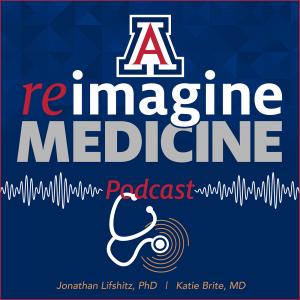 Episode 10 – reimagine Health: Is My Fate in My Genes?
December 13, 2019
Each of us inherit genetic material that forms who we are and that guides our way through life. Experiences throughout life can modify the genome and the genetic transcripts that constitute us.
In one way, genetics are a determinant of health. However, social determinants of health can overshadow, highlight or coincide with genetics to increase vulnerability or resilience to disease.
We have brought together interdisciplinary thought leaders to discuss the contribution of inherited genes to health and disease. We will explore the capabilities, future trends and challenges of genetic knowledge, counseling and interventions.
Episode guests: Anastasia Wise, PhD, Michael Kruer, MD, Matt Huentelman, PhD, and Dee Quinn, MS, CGC
Hosted by: Jonathan Lifshitz, PhD and Katie Brite, MD
---
Download Episode