Reach - Then Teach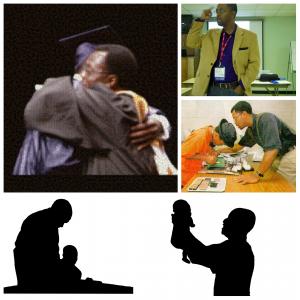 Dear Hannah: LEarning (Doing Too Much - Episode 5 (From My Home Studio (1998-2000)))
September 16, 2019
Dear Hannah,

I had a dream.

I wanted to make movies like Spike Lee ... without appearing in them.

I wanted to make music like Quincy Jones ... produce albums with my name on them (but not using my voice).

I wanted to take pictures like Gordon Parks - for Web sites and CD / DVD slideshows, not magazines ... because I was not big on printing photos (too much ink).

I wanted to make a Black Yahoo! (powered by Black Google) to catalog the African Internet experience.

Believe it or not - I did each of these in my home ... powered by computers ...

Love,

Daddy
---
Download Episode