Reach - Then Teach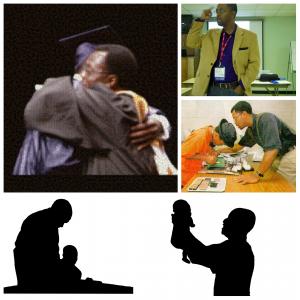 Dear Hannah: LEarning (The Humpty Dance (Discerning Your Relationships))
December 03, 2018
Dear Hannah,

I am a big fan of Digital Underground.

I remember "Same Song" - which featured and introduced us to Tupac Shakur.

Tupac was a dancer, "hype man", and background vocalist for the group.

I remember the honor Digital Underground showed to Parliament / Funkadelic ... they sampled a lot of that funk, and gave George Clinton co-writer credits on "Kiss You Back".

I also remember "Piano Man".

Digital Underground would let "Piano Man" play live keys over samples - and it worked.

The organ groove and solo in "Same Song" was bananas.

I recently learned that Digital Underground was first a militant rap group ... that paid homage to The Black Panthers.

Public Enemy came along and blew up with the same schtick ... so Digital Underground reinvented itself as something more lighthearted and entertaining.

We all remember Digital Underground most for "The Humpty Dance".

Everything about "The Humpty Dance" worked - especially that bass line.

I know I am the only one, but someone else had to tell me that "Humpty-Hump" was bandleader "Shock-G's" alter ego.

"Piano Man" was also "Shock-G".

I grew up watching music videos - which facilitated the illusion that they were 3 separate people.

I did not know.
I am a quick study sometimes ... but sometimes it takes me a minute.

Watch me get quick with this.

See, Humpty Dumpty sat on a wall - then things fell apart.

Things don't always fall apart, cousin.

Sometimes they never come together in the first place.

Our relationships can be like that ...
---
Download Episode