Reach - Then Teach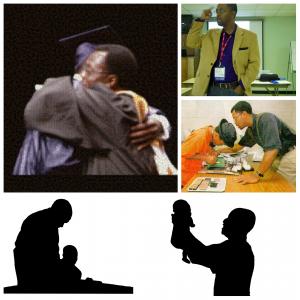 Dear Hannah: LEarning (Marketing 2 Point 0)
December 18, 2017
Dear Hannah,
My name is Derrick.

I have one purpose today.

I want to tell people who I am, and what I do, hope, and dream about ...

I am a standup storyteller.

I use spoken word (poetry), rapping, teaching, oration, singing,  writing, producing, and directing to cast hopeful visions of creative, robust solutions to the problems of our existing state.

Let's say that another way.

I want to challenge and change long-standing traditions.

Tradition begins and ends with change.

Everything must change - and STAY changED.

Change begins with me and the renewing of my mind.

It continues through my efforts to disciple – that is, to equip others to equip others.

I renew my mind through conversations - in classrooms, churches, conferences, city council meetings, concert halls, chat rooms, and cyphers.

I am on a journey that will lead me to facilitate a kind of conversation that is inspired by my renewal experiences ...

... one that puts all these conversation venues on the same menu - feel me?

Let me share my journey's progress over the last year ...
Love,
Daddy
---
Download Episode