Reach - Then Teach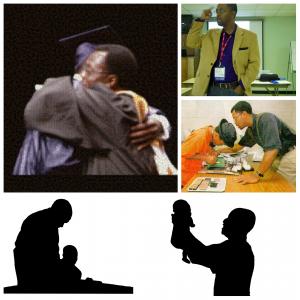 Dear Hannah: LEarning - Crossing Paths (The Story of Tim Reid, New Millennium Studios, and The Spook Who Sat By The Door)
April 03, 2017
Dear Hannah,

Sometimes detours help you see what you might have otherwise missed.

Love,

Daddy

"LEarning (Crossing Paths (The Story of Tim Reid, New Millennium Studios, and The Spook Who Sat By The Door) - in 11 minutes)"
By Derrick Brown

A long time ago (1997) in Petersburg, VA (where my wife Keisha was born and raised), Tim and Daphne Maxwell Reid launched New Millennium Studios - a 15,000-square-foot full-service movie production studio on 60 acres of land ... land with a rich Civil War history.

It was the only full-service movie production studio in the state of Virginia ...
---
Download Episode