Primary Care Cures
Episode # 171 – Dr. Benjamin Clinton as the Assistant Superintendent Has Taken the Poorest School District in Texas with 1/3 of its Employees Uninsured to Fully Insured at a Fraction of the Cost by Opting Out of the State Provided Legacy System. 1
July 23, 2022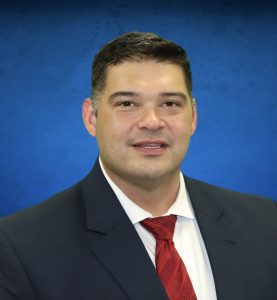 In this episode Ron chats with Benjamin Clinton, Deputy Superintendent of Raymondville ISD. Here, they discuss Raymondville ISD's journey to find the right benefits for their district. Benjamin discusses how now that they found a super affordable and innovative package for their employees, they do much better with recruiting and employee retention. He also discusses some of the great healthcare innovations they have planned for their employees going forward.
Benjamin Clinton has been an educator for 18 years and the Deputy Superintendent of Raymondville ISD since 2018.  Before becoming Deputy Superintendent, he served as a Special Programs Director, High School Principal, and Social Studies teacher.  Dr. Clinton earned an Ed.D. in Educational Leadership from Lamar University, and his research focused on providing employees with affordable group health coverage.  Benjamin holds a B.A. in Economics from Rice University and is a TASBO Registered Texas School Business Administrator.
The post Episode # 171 – Dr. Benjamin Clinton as the Assistant Superintendent Has Taken the Poorest School District in Texas with 1/3 of its Employees Uninsured to Fully Insured at a Fraction of the Cost by Opting Out of the State Provided Legacy System. 130 School Districts are Following Their Model. appeared first on Primary Care Cures.
---
Download Episode