Primary Care Cures
Episode # 202 – Andy Thompson is COO of the Largest Independent Pediatric Group and a Former Leader at VillageMD. Here We Learn About Key Quality Metrics, Full vs Partial Risk VBC, Deep Data and the Critical Importance of the Independent Caregiver
September 08, 2023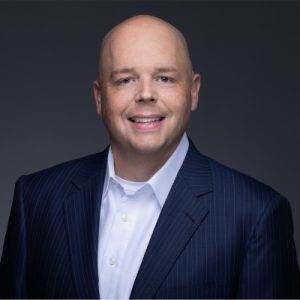 In this episode Ron chats with Andrew Thompson, COO of Pediatric Associates. Here they discuss whether the large health systems deliver better or worse outcomes than independent physicians. They also examine the influence of big healthcare systems, the rise of value-based care, and the monopolies that dominate the industry. Throughout the episode, Andrew and Ron explore the pivotal role of primary care in our healthcare system and discuss the pervasive corruption in the world of big healthcare systems.
Andy Thompson joined Pediatric Associates as the practice's Chief Operating Officer in November of 2022. As Pediatric Associates continues to grow its footprint nationally, he will provide operational leadership across the national pediatric practice. As COO, Thompson will collaborate across the executive leadership team and a diverse market stakeholder base to drive operational efficiency and performance while building a continuously scalable organization.
Andy has dedicated his over 20 year career in physician practice management. Previously, Thompson held the same role at VillageMD, a national provider of value-based primary care services. Prior to Pediatric Associates and VillageMD, Thompson has excelled in several COO roles for both traditional and private equity backed organizations including Mercy and Bon Secours. At VillageMD, he built the operating model and created the structure for operations using analytics and other mechanisms to drive rigor.
Thompson has a BA in Psychology from the University of Minnesota, Twin Cities, and a master's in healthcare administration from Missouri State University. He currently lives in Dallas, TX. Outside of work Andy is an avid tennis player, father, and husband.
The post Episode # 202 – Andy Thompson is COO of the Largest Independent Pediatric Group and a Former Leader at VillageMD. Here We Learn About Key Quality Metrics, Full vs Partial Risk VBC, Deep Data and the Critical Importance of the Independent Caregiver. appeared first on Primary Care Cures.
---
Download Episode