Primary Care Cures
Episode # 200 – Primary Care Cures Celebrates its 200th Episode with Host Ron Barshop
August 23, 2023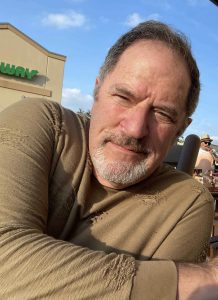 A lot has changed in healthcare since Ron Barshop started the podcast in 2019. On this 200th episode of Primary Care Cures, Ron reflects on the multitude of conversations he's had with thought leaders from across the country, the growth of the podcast, the current retail disruptor wars in healthcare, federal complicity, and who is profiting from the massive headwinds healthcare has faced since the start of the podcast and specifically since the beginning of the pandemic.
Ron Barshop was Executive Vice President of Phone Power where he grew an inbound telemarketing tax service firm from 5 to 50 employees in under 2 years as the sole business development officer — he recruited clients such as WalMart, Hilton, Kelly Services and McDonalds before age 25.As President of the Financial Process Group he grew the agency from 3-50 employees into a top 2% performer.He served asPresident of a 3 city AM money talk radio network which under his leadership,raised several million in capital and  increased revenues over 120% in 18 months.He was Co-Founder and CEO of APMD, an ancillary income physical medicine service add on in Primary Care Physician offices as well as Smart Allergy Labs which grew to 50 clinics in three states In its first 9 months.
Most recently served as  CEO of Beacon Clinics a leading ancillary income firm for primary care providers. Beacon clinics was a top-in-class  national leader in allergy outcomes , patient volume and safety protocols.
He has won numerous leadership awards and honors in Texas and has served on multiple statewide and San Antonio civic boards. Ron  has led several capital campaigns for nonprofits all exceeding the goal .He is a guest lecturer at the Boise State University 
Master in Population & Health Systems Management
 program.
He led two angel networks, including founding Angel SA– the members funded the first round of RackSpace, and including Chairing The Capital Network which raised
over $100M in angel capital for startups under his tenure.
He is father to three adult sons and has completed 10 marathons.
The post Episode # 200 – Primary Care Cures Celebrates its 200th Episode with Host Ron Barshop appeared first on Primary Care Cures.
---
Download Episode