Podcast Insider
Podcast Distribution: Which Platforms Are Worth It – PCI 338
March 27, 2023
What apps, directories, and services are worth the effort, and which ones may not be an excellent fit for your show.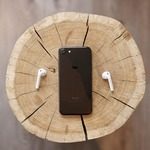 There are many places where you should syndicate your show. We take you through the extensive list of where you can list your podcast and the pros and cons of each.
We hope you enjoy today's episode of Podcast Insider; we've worked hard to ensure you get the best podcast knowledge. We'll still periodically have guests, so contact the team if you're interested in being featured.
Today's Hosts: Mike Dell and Todd Cochrane
Here are the most helpful podcast directories and apps you should use for your podcast.
Of course, Apple podcasts and Spotify are the most well-known. Although we suggest you be everywhere you can, sometimes there are reasons not to distribute to one place or another. Here are some things to consider when deciding how much effort you want to put in to get on a podcast app or directory.
Note: Subscribing/Following mainly functions similarly for each app, but it's broader than when podcasting first started.
Must-Have Apps
Apple Podcasts – This will also get you into many independent apps like Overcast, Pocket Casts, and many others that use Apple for their directory.

Spotify – They get a lot of press in the podcasting world and are popular with the fastest-growing podcast listener demographic – around the world.

Podcast Index – Apps that do not use Apple and apps that use both Apple and Podcast Index use Podcast Index as their catalog of shows

Google Podcasts – As of March 2023

Blubrry – Even if you're not hosting with Blubrry

Great-To-Be-There Apps
Stitcher – Once very popular, still used quite a bit on Android devices. 

Amazon Music / Audible Podcasts – Podcasts show up in the Amazon Music and Audible apps

TuneIn – Popular live radio app

Podchaser – A directory of podcasts

Be-Careful-What-You-Wish-For Apps
YouTube Music (coming soon)


If YouTube Music Podcasts is the same as YouTube video channels, it might not fit your show well.




Pandora – Music app that does have a podcast section

iHeartRadio – Popular Live radio app with a podcast section

Minor / Regional apps
Deezer – EU

JioSaavn – India

Gaana – India

Anghami – Middle East

Resso – Middle East

We have instructions on submitting or getting into almost all of these apps, linked in the show notes.
Again, it doesn't hurt to be everywhere. We don't care how you listen as long as you listen. Just know that all these apps/directories have their business model and reason for existing.
Got a subject you would like us to cover on the show, Drop an email to mike@blubrry.com (audio, text, video), and we may use it. You can also post a question on the Blubrry Podcasting Facebook group.
Our ticket system is the best place for support with any Blubrry product or service (https://blubrry.com/support/). Tickets give the whole team access rather than direct emails or calls.
Fill out our listener survey at surveys.blubrry.com/podcastinsider
Schedule a one-on-one with Todd (hosting customers only). Email todd@blubrry.com

Schedule a tech checkup with Mike (hosting customers only). Email mike@blubrry.com

Send us your podcast sticker and a self-addressed stamped envelope (SASE) and we will send you a Blubrry care package.

Our mailing address:

Blubrry – MacKenzie

150 E. Campus View Blvd. #180

Columbus, Ohio 43235
---
Download Episode