Podcast Insider
2022 Podcasting Insights From the Pros – PCI 323
December 08, 2022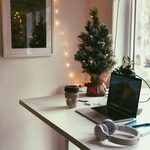 As the year comes to a close, the end-of-year 2022 podcast articles can be found in abundance, many of which Todd and Mike discuss in today's episode of Podcast Insider. Along with insights from the year, we focus on if you should take a break with your podcast and promotion opportunities during the holidays. Audio and microphone enthusiasts, stick around for the question of the week.
Thanks for joining us on this episode of Podcast Insider. Looking to be a guest on the show? Let us know. Emails are listed at the bottom of show notes.
News2022 Podcast Insights
Sounds profitable put out a report called "Safe and Sound" about listener brand safety

2022 Podcaster Wrapped from Spotify, released on Nov. 30. Hosts, if you haven't looked at this yet, maybe you've got your own stats for your show

What PR pros should know about podcasting – lots of helpful stats on podcast creation trends


Westwood One and PodcastOne founder, Norm Pattiz, has died at 79

Fellow podcast hosting company employee BJ Forsyth (Scrum Master for the Dev team at Libsyn) passed away in a car accident. 

Rob Greenlee, formerly of Microsoft, PodcastOne, Spreaker, and most recently Libsyn, is now working at Podbean as SVP, Content and Partnerships. Congrats Rob!

---
Download Episode